Our Services
Welcome to a Supplier Where You Never Have to Hear the Word "No." That's Our Difference.
Since our founding in 1983, Abatix has worked to bring our bold vision of first-class service to your jobsite. Whether it's picking up your broken equipment for repair to one of our repair centers, we've always found a way to impress. That's just the way we do business. We invite you to take advantage of value-added services from a supplier that you can depend upon.

Logo Items
Add your logo with our custom embroidery and screen printing. Bring it all together now.
Abatix Inventory Management Solutions
Control your inventory, cut your costs. That's the science of our inventory management solutions.
Equipment Financing
Sometimes you have to move money to break ground. Our lending partners can help with both.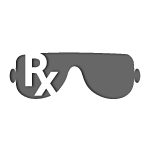 Prescription Safety Eyewear
Shop prescription safety glasses online with just your prescription. No more forms or office visits.
Fit Test
Up in the air on which respirators you need? Get fit tested at one of our convenient locations.